About Ryokan ABURAYA
This inn was founded in 1688, the first year of the Genroku Era.
The name "ABURAYA" translates to "oil shop", a name given to the inn because it had prepared the oil for lamps that light way for travelers since ancient times.
Please enjoy our facilities for overnight stays, day trips, and relaxing meals.
We are looking forward to your visit.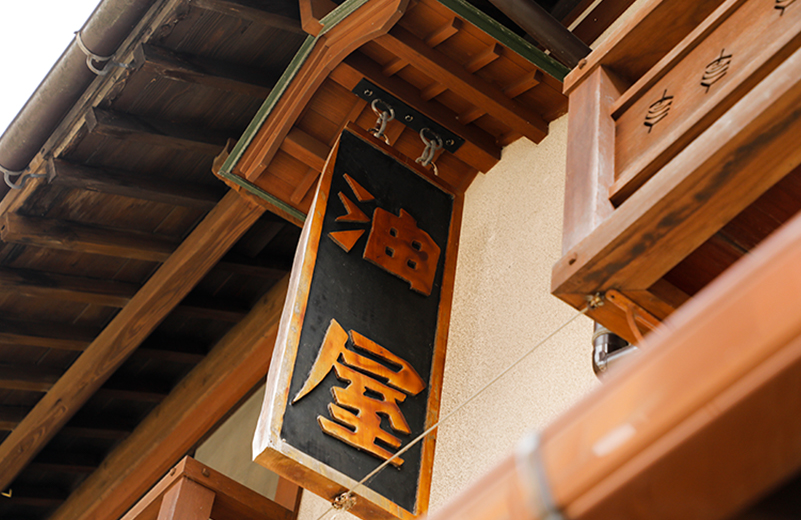 Appealing Points
Our inn is comprised of two buildings: Musuian, a private accommodation building located beside a river, and Shokutokan, a bathing and dining facility.
Both the interior and exterior of Shokutokan, a renovated Meiji-era (1868-1912) building, boast an appealing atmosphere that harkens back to those times.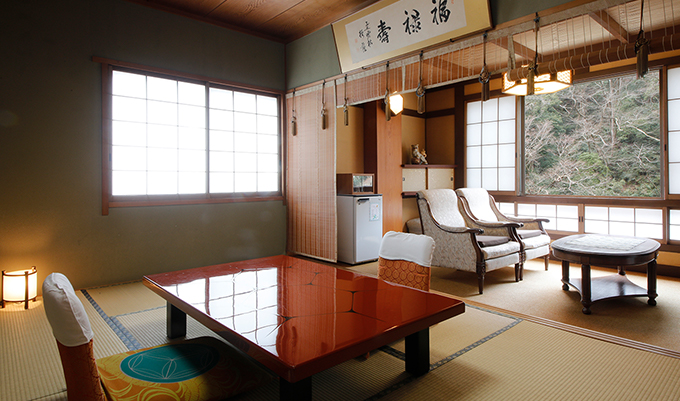 Guestrooms
Guestrooms located right next to a river offering the scenery of the four seasons
Wild cherry blossoms in the spring, fresh greenery in the summer, colorful autumn foliage, and snowy wintertime scenes.
All guestrooms also have hot spring baths that let you enjoy free-flowing spring water directly from the source.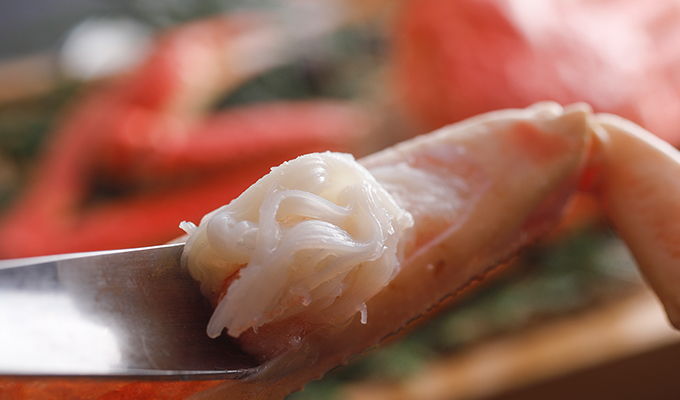 Cuisine
Multi-course meals made with the finest seasonal ingredients
Our menu offerings change seasonally, and we make every effort to provide you with hot dishes served as freshly as possible.
Special dishes such as whole snow crab, salt-grilled sweetfish, and Okayama Wagyu steak are also available.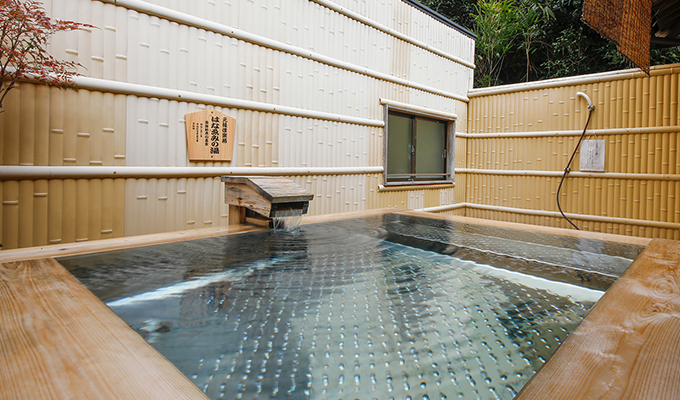 Hot Springs
Enjoy fresh, high-quality hot spring water in our baths
One of the sources of Yubara Onsen is located underneath Musuian.
This allows you to enjoy some of the freshest hot spring water available among all the inns in Yubara Onsen.
Facilities & Services
| | |
| --- | --- |
| Check-in | 15:00 (latest check-in: 19:00) |
| Check-out | 10:00 |
| Ryokan Facilities | Guestrooms (7 rooms), Restaurant, Public Baths, Private Baths, Shop, Parking Lot |
| Amenities | Towel, bath towel, shaving razor, shower cap, yukata, bathing clothes |
| Guestroom Facilities | Wi-Fi, TV, hair dryer, electric kettle, refrigerator, photocatalytic deodorizer |
| Equipment Available Upon Request | Humidifier, iron, comb, brush, go, shogi, playing cards |
| Accepted Credit Cards | VISA, Mastercard, JCB, American Express, DC Card, UC, Nicos, Diners Club, Rakuten Card, Aeon Card |
| Accepted QR Code Payment Services | PayPay, d-Barai, au PAY, Rakuten Pay |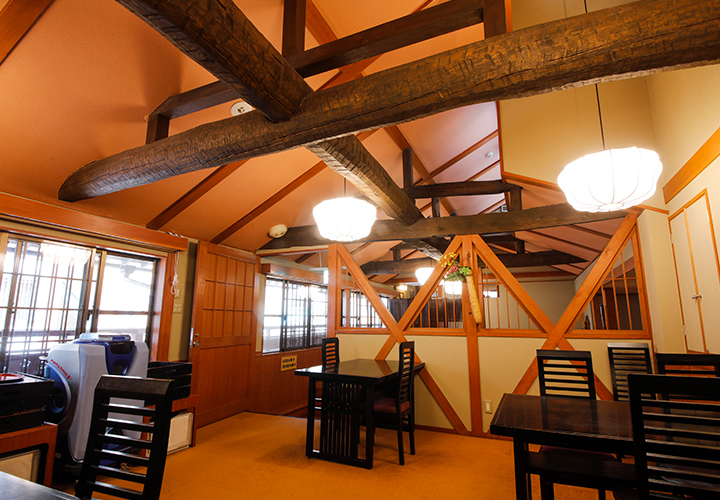 Restaurant
This Meiji-era (1868-1912) building was renovated in 1998.
The restaurant's design retains the atmosphere from that time with features such as the ceiling beams.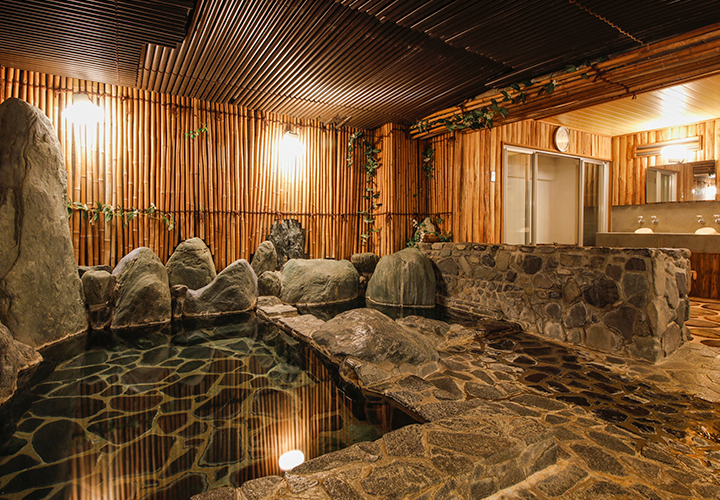 Private Baths
These hot spring baths use water drawn from one of the sources of Yubara Onsen.
Enjoy the sensation of bathing in hot spring water flowing freely direct from the source.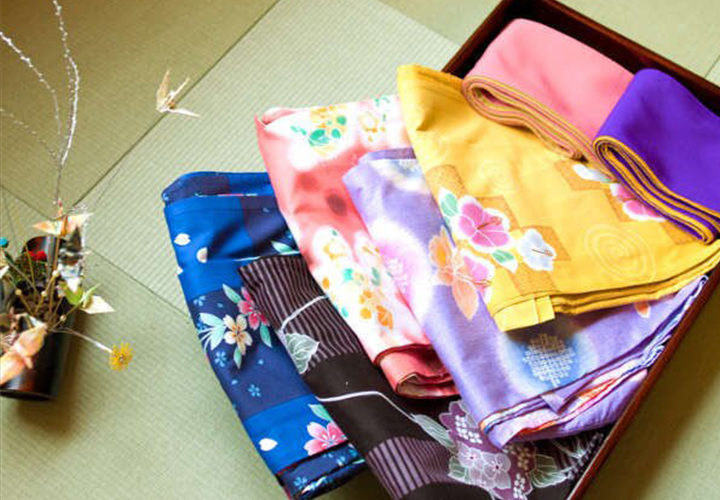 Choose your yukata
In addition to the yukata for wear while sleeping, we also offer to our female guests a rental service that offers colored yukata and bathing clothes.
Enjoy your meal or a stroll around town in a colorful yukata.